Movies are a source of entertainment for a lot of people. This is why they constitute a separate reality where almost anything is possible. However, the cinematic universe can sometimes be tied to our reality.
Thus, it is not uncommon to see a lot of movies mirror many realities that our human experiences are grounded upon. It is always refreshing to see familiar cities, regular dishes, familiar restaurants, favorite spots in a city among many other things on the big screen. These mirrored realities on the big screen serve as a link between our world and that of the cinematic universe.
One of such instances where our realities are mirrored on the big screen is through reference to casino games which has been a feature of some of the most popular movies in the past few decades. Under this post, we have taken it upon ourselves to highlight and briefly discuss some of the very popular casino games that fall under this category.
1. Blackjack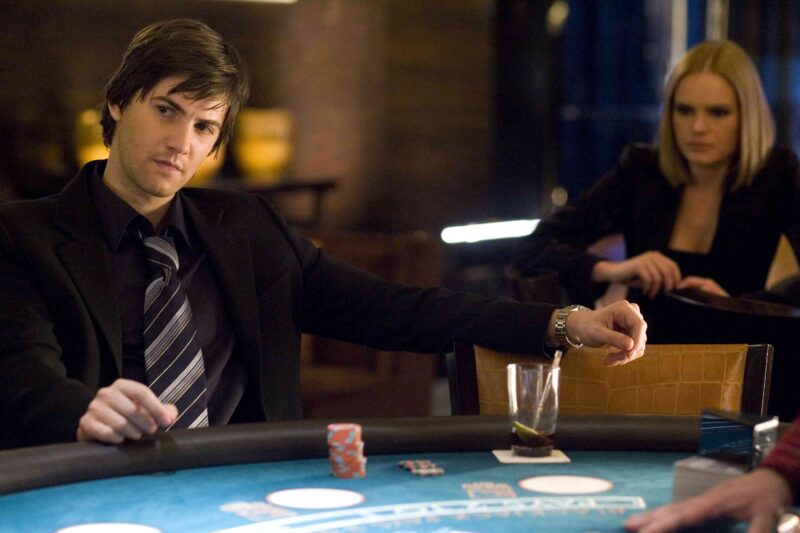 Source: samgerrans.com
Blackjack has built a solid reputation as one of the most iconic casino games in human history. This is why it comes as no surprise that there is a plethora of films about it that we can talk about. One of the most significant blackjack stories ever covered by the movie industry includes the MIT card-counting crew.
21, the movie that stars Kevin Spacey, Jim Sturgess and Kate Bosworth tells the story of university math gurus that scheme their way into taking the Vegas blackjack tables for millions of dollars. In the movie, Sturgess'  character learns to use his math knowledge and skills to count cards in order to pay his huge Harvard Medical School tuition fees.
With a decent rating of 6.8/10 on IMDB, the movie is definitely one for the records as far as casino games are concerned. It is definitely a recommendable watch for all casino enthusiasts.
2. Roulette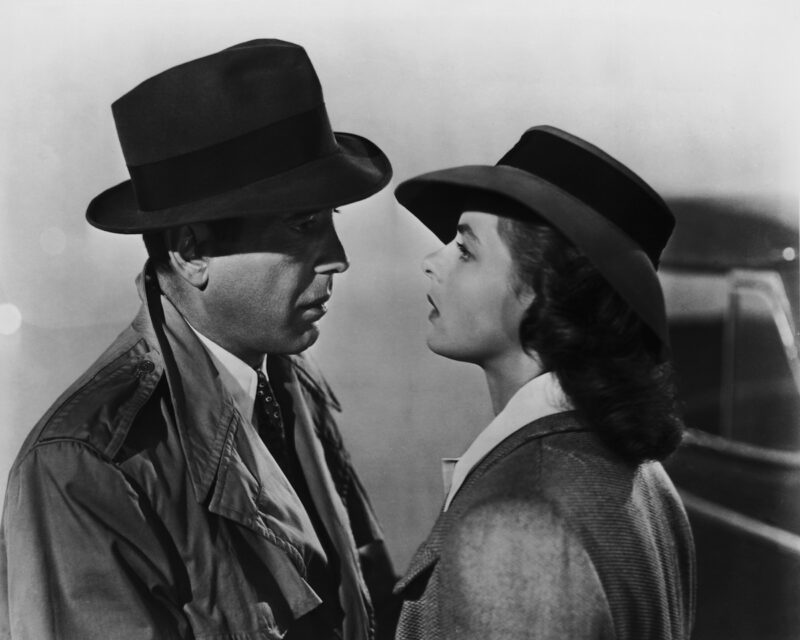 Source: time.com
Roulette has been a feature of many films in recent history, but the appearance of this popular casino game on the big screen goes back further than that. It has been the major theme for a lot of classics such as Diamonds Are Forever and Casablanca.
Others include darker-toned movies such as Run Lola Run and Croupier. In Indecent Proposal, we have what can be considered as one of the most iconic roulette scenes in the cinematic universe. The movie's title itself has a memorable connection to the roulette wheel. The characters of Woody Harrelson and Demi Moore get hit by financial recession owing largely to the popular casino game, leading to the title of the movie as it is popularly referred to today.
Amidst efforts to break free from the crisis that has hit their financial savings, Demi Moore's character comes across billionaire Redford who proposes to have a night with Moore in exchange for a million dollars. The movie considers the consequence of either accepting or refusing the proposal especially on the marriage between. If you are a roulette fan and you are yet to see this film you are definitely missing out.
In the movie Deerhunter, we witness another memorable but traumatizing roulette scene which comes as a Russian roulette version. It's a highly entertaining movie that you should check out.
3. Baccarat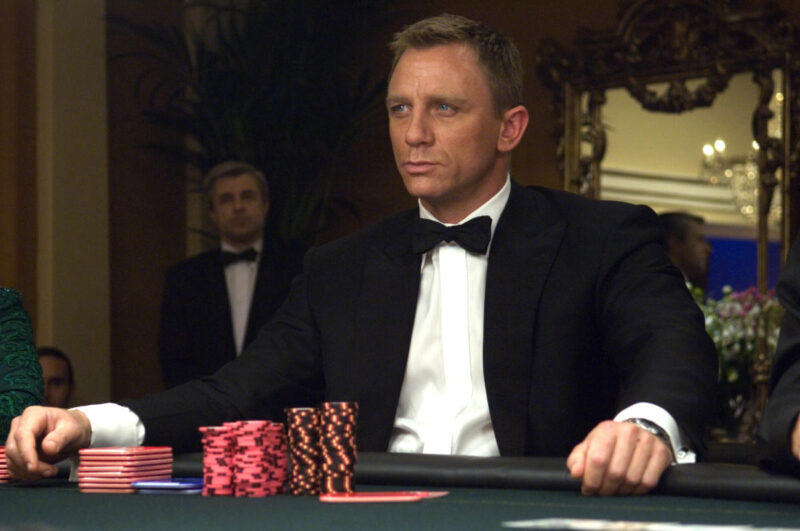 Source: yahoo.com
Just like roulette and blackjack, baccarat is another popular casino game whose history has intertwined with the media, especially the big screen. In the James Bond movie, Casino Royale, Phil Ivey narrates his travails and plights to the viewers on his highly talked about the scandal and an important element of this movie is the baccarat casino game.
In the original film, the favorite baccarat of author Ian Fleming was featured although in the remake(which stars Daniel Craig) it was changed to No-Limit Hold'em poker. It is a film that the vast majority of the readers must have seen and it has contributed immensely to the widespread acceptance of casino games through the media.
Another film that has featured an appearance of the baccarat is the Beatles movie known as A Hard Day's Night. The movie tells the story of a man that finds himself in an upmarket casino and then continues to get his hands busy at the baccarat table even though he has absolutely no idea about how the game works. In fact, he cannot tell the difference between Banco and Bingo. Although the movie's plot extends beyond this, these moments constitute some of the most memorable in the movie.
4. Poker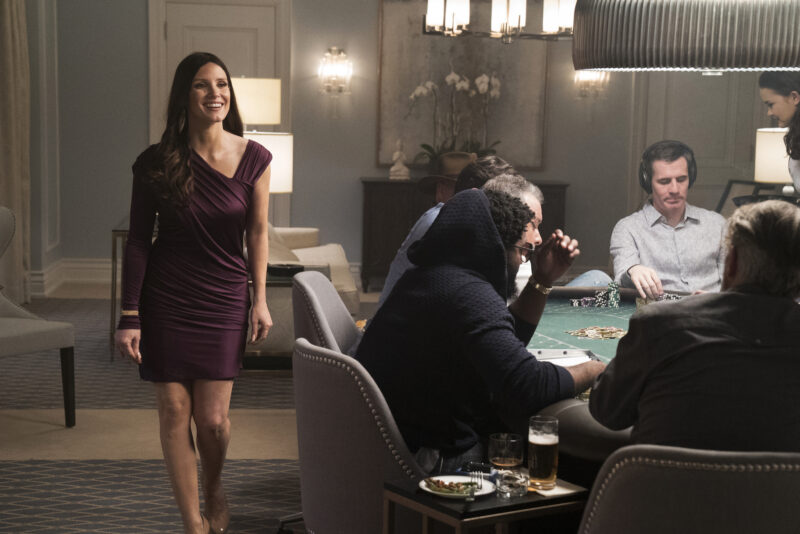 Source: imdb.com
As a casino game, poker has a long history of being mixed up with baccarat on the big screen. However, this does not detract from the fact that the game is a peculiar and interesting category to review as far as the cinematic universe is concerned.
The dichotomy between the elements of poker and the professional requirements of actors create an interesting conversation. Actors are expected to show and express emotions while poker is not a game where emotions are positively welcomed. It is ordinarily expected of a director to create suspense and tension strategically and carefully to get the audience invested in both the plot and the characters.
A textbook illustration of this dichotomy and how it can be effectively handled is the movie Molly's Game. The 2017 film is based on a real story and it is presented to the viewers in an intriguing way. We are given a view into the life of a former skiing champion. This is done by introducing us to a covert underground poker scene with high stakes and celebrity-driven tables.
This story is well-told and can be hard to believe sometimes, but don't get it twisted, it is as real as it can get and it is one that will go down the history books when it comes to the representation of casino games on the big screen.
The Cincinnati Kid can be considered to be the trailblazer of all present-day poker-themed movies. The 1965 movie is one loaded with drama, tension, and of course, poker. If you want to have a feel of classic poker and how it has transformed and advanced over the past set of decades, watching this movie should be at the top of your to-do list. To know more about casino games on the big screen and gambling in general, check this for more reliable information.